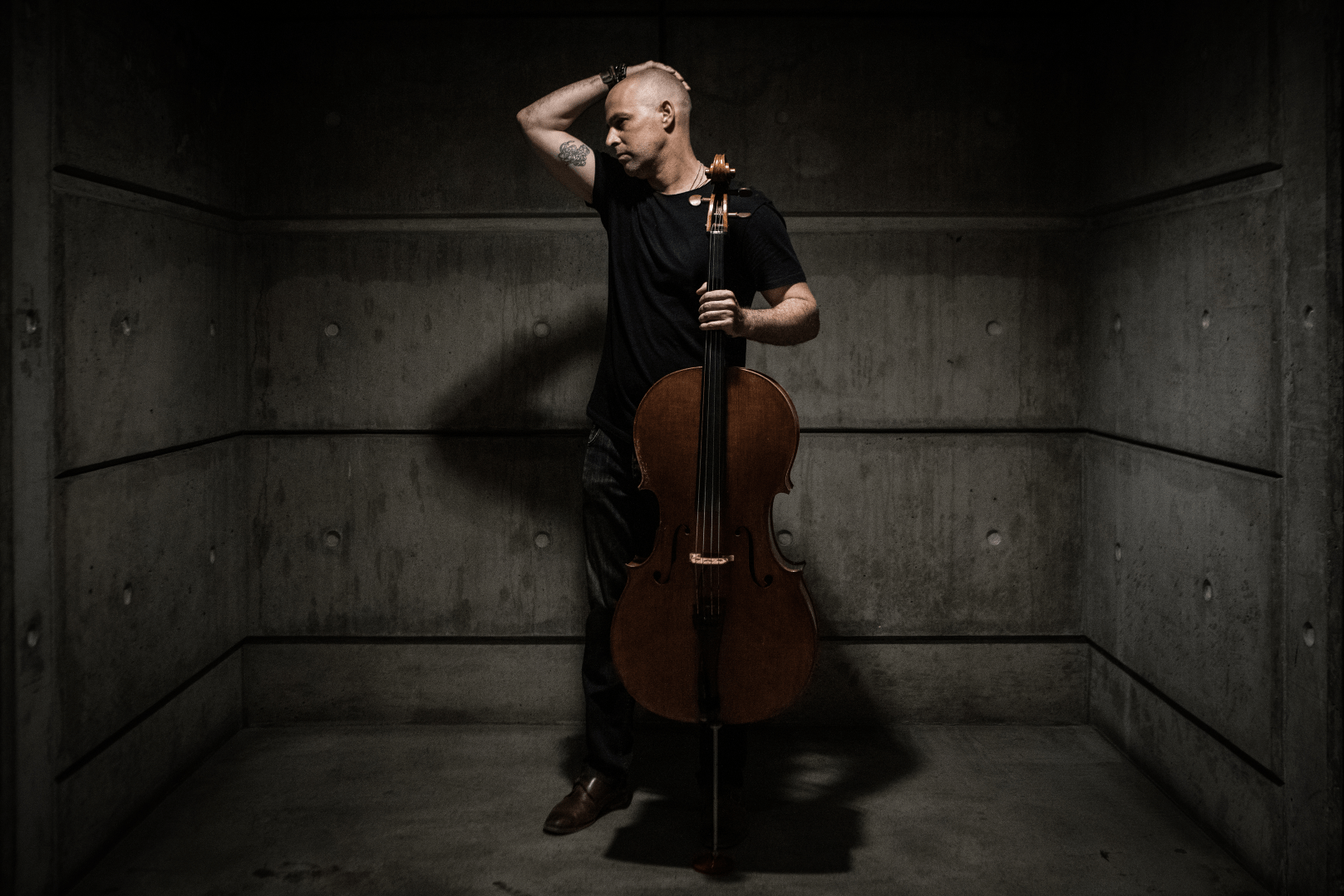 Born in Brooklyn New York in 1979, Jacob Szekely grew up in a musical family where his talent was recognized early on.
Strings Magazine has hailed Szekely as "One of the leaders in the Creative String Community," and Berklee cello professor and multiple Grammy winner Eugene Friesen has declared Jacob's playing to be "The first time a cellist has made the case as a leader in modern jazz!"
Mr. Szekely is also in great demand as a sideman and session player in Los Angeles having appeared in hundreds of commercials, television shows and movie scores.  Jacob has been a featured performer or solo cellist with such popular artists as Marry J Blidge, Jay Z, Ellie Goulding, Avril Lavigne and Rush (ClockWork Angels Tour), and in 2016 as the soloist on The "Belong" Arena Tour performing with Christian Artist Nichole Nordeman.  Jacob has been a featured soloist on such Television shows as Battlestar Galactica, The Walking Dead, The Sarah Connor Chronicles (Electric Cello), and Marvel's Agents Of Shield to name a few.
 In late 2016 Mr. Szekely completed a series of etudes focused on exploring popular styles and improvisation including "The Rake," a funk pizzicato etude that will be published as part of a compendium of progressive cello etudes by YoYo Ma, Mike Block, Mark Summer, and Rushaad Eggleston for Berklee Press in (Spring 2017) and "5 Progressive Studies," a series of pieces designed to introduce Jacob's revolutionary fingerboard concepts in etude form.
Mr. Szekely Is the founder of String Project Los Angeles (The first school in America solely dedicated to creative string playing), The Los Angeles Creative String Festival, The Improvisors Guide To The Cello (The first and leading online string academy), The Pickup Test (The worlds first online comprehensive listening library of every pickup and mini mic for bowed strings and the leading educational resource for amplified string players), The TEK Seminar (the most advanced seminar in the world working with 5 global fellows per year established expressly to push the boundaries of creative string playing), as well as the inventor of The Cello Pedal and Co-inventor of StringBox.
Jacob is sponsored by Grace Design, Danish Professional Audio and is a Yamaha Clinician. He performs on several 4 and 5 string acoustic cellos including a cello made by Eric Benning and a bow by John Dodd.
Szekely's trio has created a unique musical tapestry that incorporates the richness of jazz improvisation, the structure of classical music and the edginess of rock into its own alchemy – which Szekely calls Rock Chamber Jazz. A risk taker who generally went with the first takes in the studio, he's created an album that expands the sonic culture of the cello and showcases the influences of classical, jazz, funk, rock and East Indian music. His compositions are highly complex, yet always have groove at their core. Szekely explains the genesis of his flexible, electric, groove-based ensemble known as the Jacob Szekely Trio – or JS3. "As studio musicians and sidemen, we're encouraged to fit in, to sound like other musicians, but I've always been interested in pushing my instrument and myself. I was inspired by Miles Davis, John Coltrane and Jimi Hendrix early on but didn't tell my teachers at conservatory, because that didn't jibe with the classical tradition. It always felt like I was trying to bust out of the cello closet!" His discovery period led to a complete reimagining of the possibilities for his compositions; for the development of his distinct improvisational language on the cello; and for the unique sound of his trio. "Drums and piano take up a lot of sonic space, so I needed to work with musicians who were sensitive yet dynamic. Ultimately I connected with two top local studio artists, pianist/keyboardist Josh Nelson and drummer Christopher Allis. They created a textured, electric sound that compliments my compositions and the cello in expressive ways and creates space for a lightness of sound that stands out." The trio's dynamic performances have been hailed by press and by musicians including Yo-Yo Ma and Chick Corea. As Szekely summarizes: "I always knew that the sound of the cello was my voice, but there just wasn't a template to uncover that. The results of my search have led to my unique approach as a cellist and as an artist."